Looking back at all of the books I read in 2021, I came up with some distinct favorites, and thought I would share them with you in my own version of a book awards. 🙂

I broke the books into several categories (because who can choose just a few books?), and these are all books that I read for the first time in 2021. Some are old, some are brand-new, but all were amazing, and I ended up buying several of these!

I picked three books for each category (except for series, where I just couldn't narrow it down, so it has some honorable mentions.)

Without further ado-my 2021 Book Awards!

Children's Books
Julia's House Goes Home by Ben Hatke-this entire series is delightful, and this final book is no exception.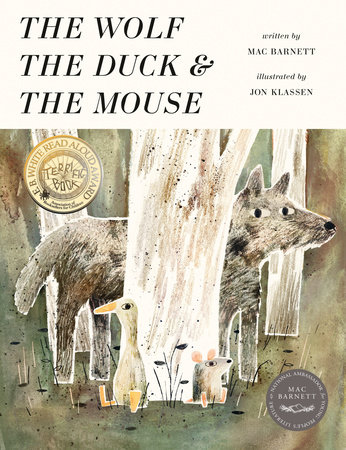 The Wolf the Duck and the Mouse by Mac Barnett-I am a huge fan of Mac Barnett, and this one is definitely a favorite.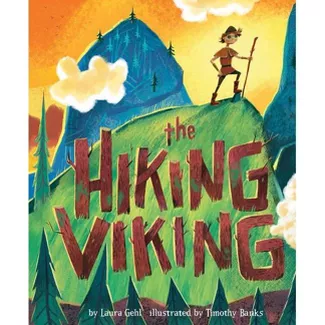 The Hiking Viking by Lauren Gehl-this is a sweet, fun book that reminded me a lot of the How to Train Your Dragon series. It has great art too!

Children's Novels
Riley Mack and the Other Known Troublemakers by Chris Grabenstein-it's clean, it's funny, and just well-written.
Spy School at Sea by Stuart Gibbs-this is the newest book in one of our very favorite series, and it did not disappoint!
The Strangers (the Greystone Secrets #1) by Margaret Peterson Haddix-the premise of this series is fantastic and so well-done. I have read the first two books so far, and need to finish the series, but I really liked the first book especially.

Children's Wordless Picture Books

One Little Bag by Henry Cole-beautiful story, fantastic art!
Little Fox in the Forest by Stephanie Graegin-cute story-the pictures are so interesting and clever.
The Red Book by Barbara Lehman-this author was new to me this year, and while this one was my favorite, there were plenty of good ones to choose from!

Children's Books Based on a True Story
Boardwalk Babies by Marissa Moss-fascinating, great art, and well-written
Headstrong Hallie! by Aimee Bissonette-this gal had such an interesting life-great book!
The Floating Field by Scott Riley-so interesting-I enjoyed this one!

Illustrations
Prairie Days by Patricia MacLachlan, illustrated by Micha Archer-the art is absolutely amazing, and I totally bought this one.
The Legend of the Candy Cane by Lori Walburg, illustrated by Richard Cowdrey-this is so well-done-especially the faces-love it!
Miriam at the River by Jane Yolen, illustrated by Khoa Le-gorgeous art-the colors are amazing!

Series
How To Train Your Dragon by Cressida Cowell-one of my favorite series of all time-I can't recommend this one enough!
Percy Jackson by Rick Riordan-this series was a lot of fun to read-very entertaining
Rats of NIMH by Robert O'Brien (book one) and Jane Leslie Conly (books two and three)-I had no idea there was more than one book in this series, and they were all very, very good.
Honorable Mentions:
Lemoncello's Library by Chris Grabenstein-another great series we all enjoyed
Arlo Finch by John August-I really liked this series-very entertaining and creative
The Castle Glower by Jessica Day George-I have only read the first three, but like them all.

Novels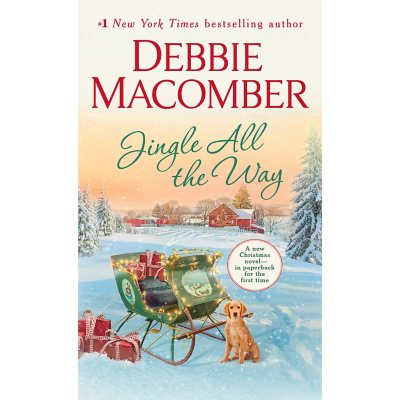 Jingle all the Way by Debbie Macomber-I really loved this book-so good! I want to buy it!
The Beirut Protocol by Joel C. Rosenberg-I love this series, and this was another good one. Very exciting!
The Crown of Rosemund by Michele Ashman Bell-what a great story-loved it!

Non-Fiction
Gelli Arts Printing Guide-informative, full of good ideas, and got my creative juices flowing!
The Essentials of Home-Grown Flour by Sue Becker-I learned so much, and even started grinding my own flour after reading this!
Speechless by Michael Knowles-well-written and very interesting

Biographies
Limitless by Mallory Weggemann-fascinating story, and so inspiring!
What's So Funny by Tim Conway-this was pretty funny, and so interesting to hear his life story.
Daniel Boone: Frontiersman by Janet Benge-we love the Heroes of History series, and this one was very good!

So there you have it-my favorite books of 2021! There were so many great books to pick from, but these are definitely my favorites.

I hope you found this interesting, and that you maybe even found a new book or two to read for next year!

Happy last day of 2021, and stayed tuned for lots more reading posts in 2022!